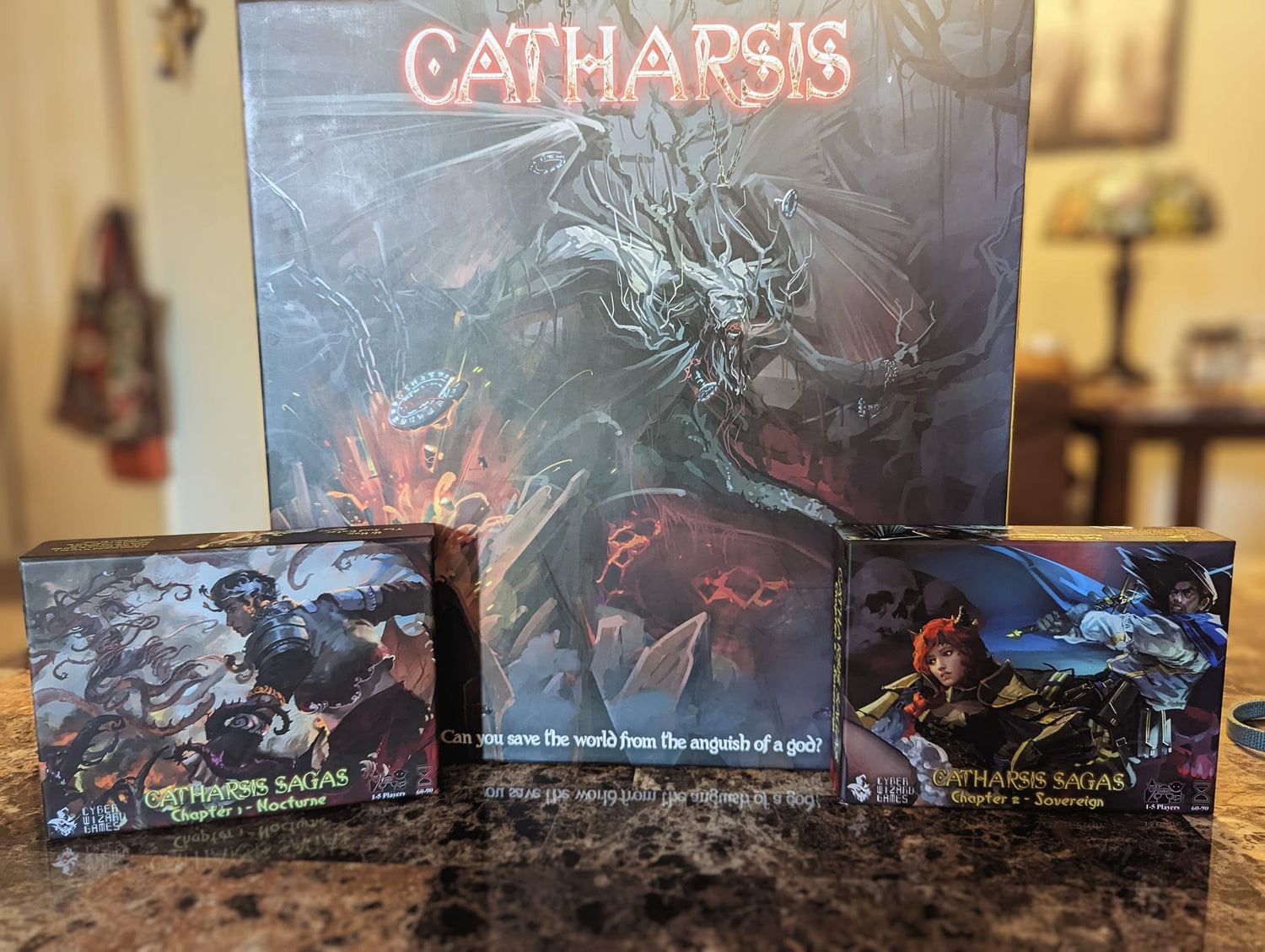 Catharsis with Expansion Content
Ni Nan & Kai enter the dark fantasy world of Catharsis. Catharsis Sagas are standalone expansions that introduce a new character & boss.
ORDER CATHARSIS SAGAS
Catharsis - 1 to 5 player dice rolling adventure game
Go solo or team up with your friends and challenge all 12 boss decks. Each deck contains traps, events, monsters, and more with a beautiful narrative to go with it.
With 12 characters to play and 12 bosses to battle, no two games will ever be the same.
ORDER CATHARSIS