Regular price
Sale price
$99.99 USD
Unit price
per
Sale
Sold out
Catharsis is a solo & cooperative dice rolling board game for 1-5 players. You are heroes trying to stop one of the many corruptions spreading through the lands. The game requires strategy, cooperation, and a touch of luck to succeed as the party fights through traps, monsters, and more with simultaneous action gameplay. Each game is a different experience as each hero has a deck of powers they draw from, creating unique synergies every playthrough. Moreover, the players must hunt down a boss by progressing through its Boss deck, a unique deck of cards for each boss and randomized for each game. The players must carefully balance using their skills and creeping closer to death with burning through their morale and giving up in despair. The game lasts 45 minutes to 1.5 hours, and by the end, win or lose, you will definitely be excited for your next challenge!
569 large sized cards. 12 different characters to play, each character deck offers 20 unique powers and a role card. Battle 12 different boss decks, each containing over 25 + monsters, traps, events, specials & more to adventure through. 36 six sided dice, six dice tubes, magnetic tracking sheet with a tracking pawn, tokens & 24 page rulebook.
The box is designed to fit sleeved cards or future expansions.
Duo Powers - 66 cards that allow two characters to share one power. When both characters activate the power, an epic effect will happen.
CLICK TO FIND OUT MORE ABOUT THE SAGA EXPANSIONS

Weight: 11 Pounds  -- Dimensions: 15.5in x 15.5in x 6in
Share
View full details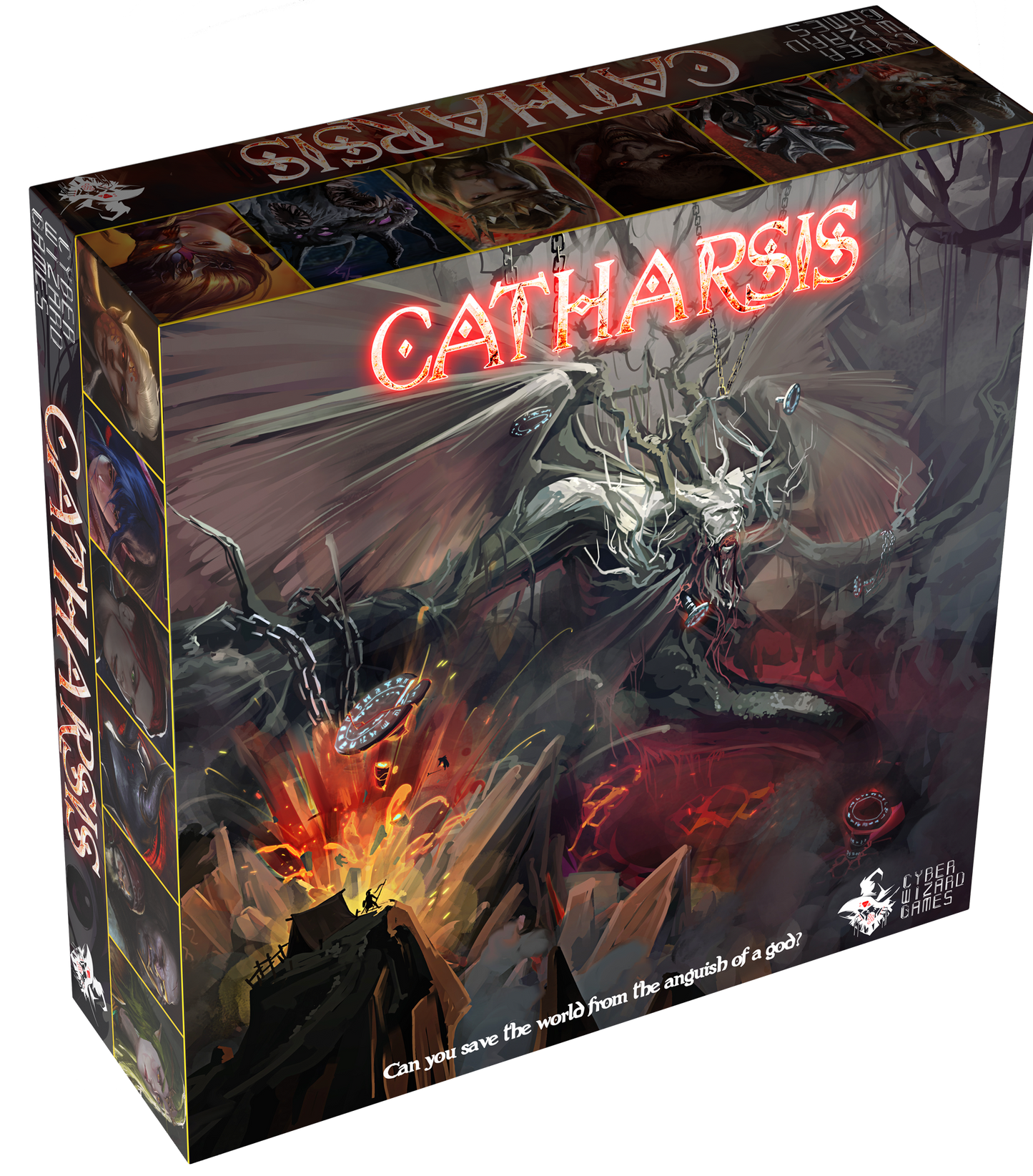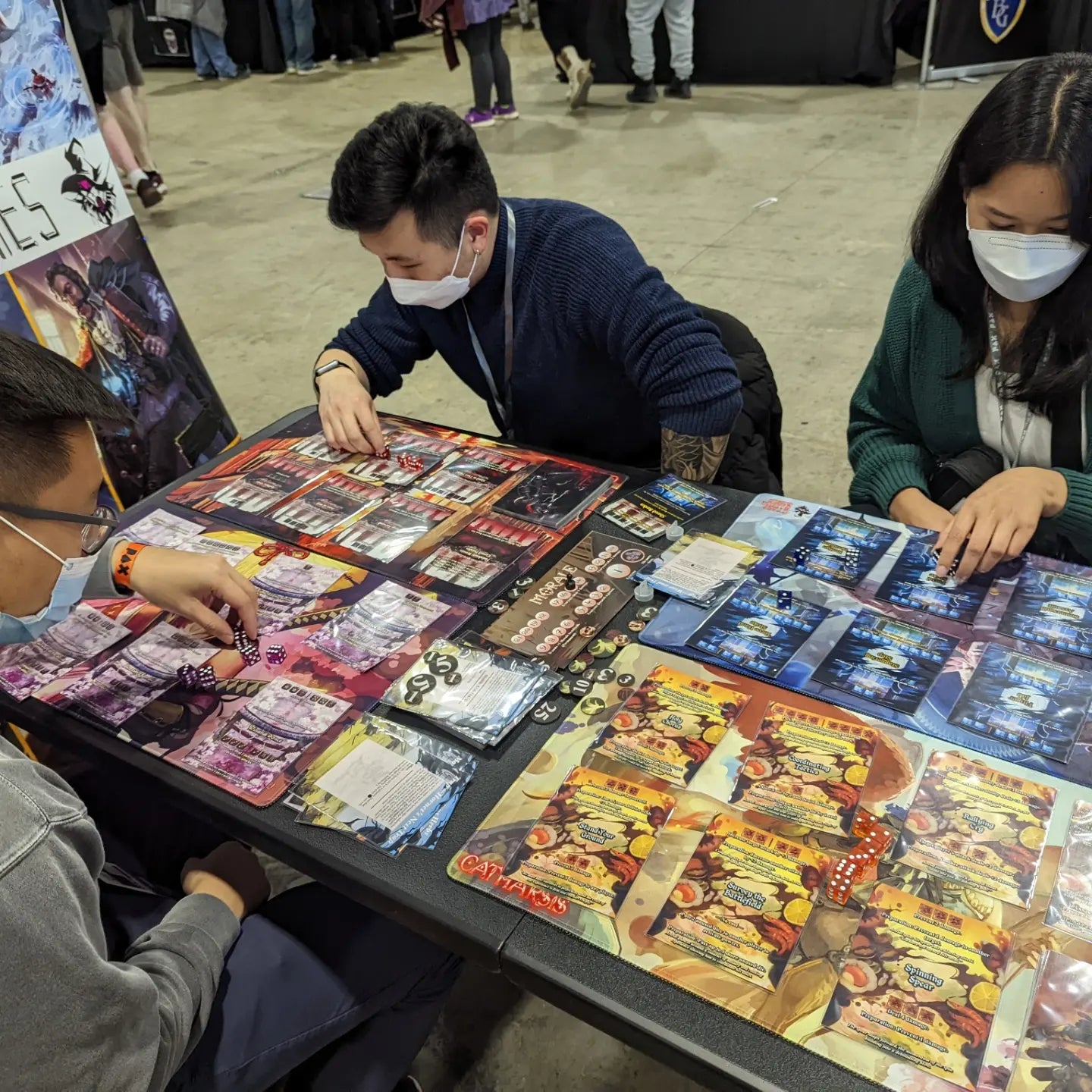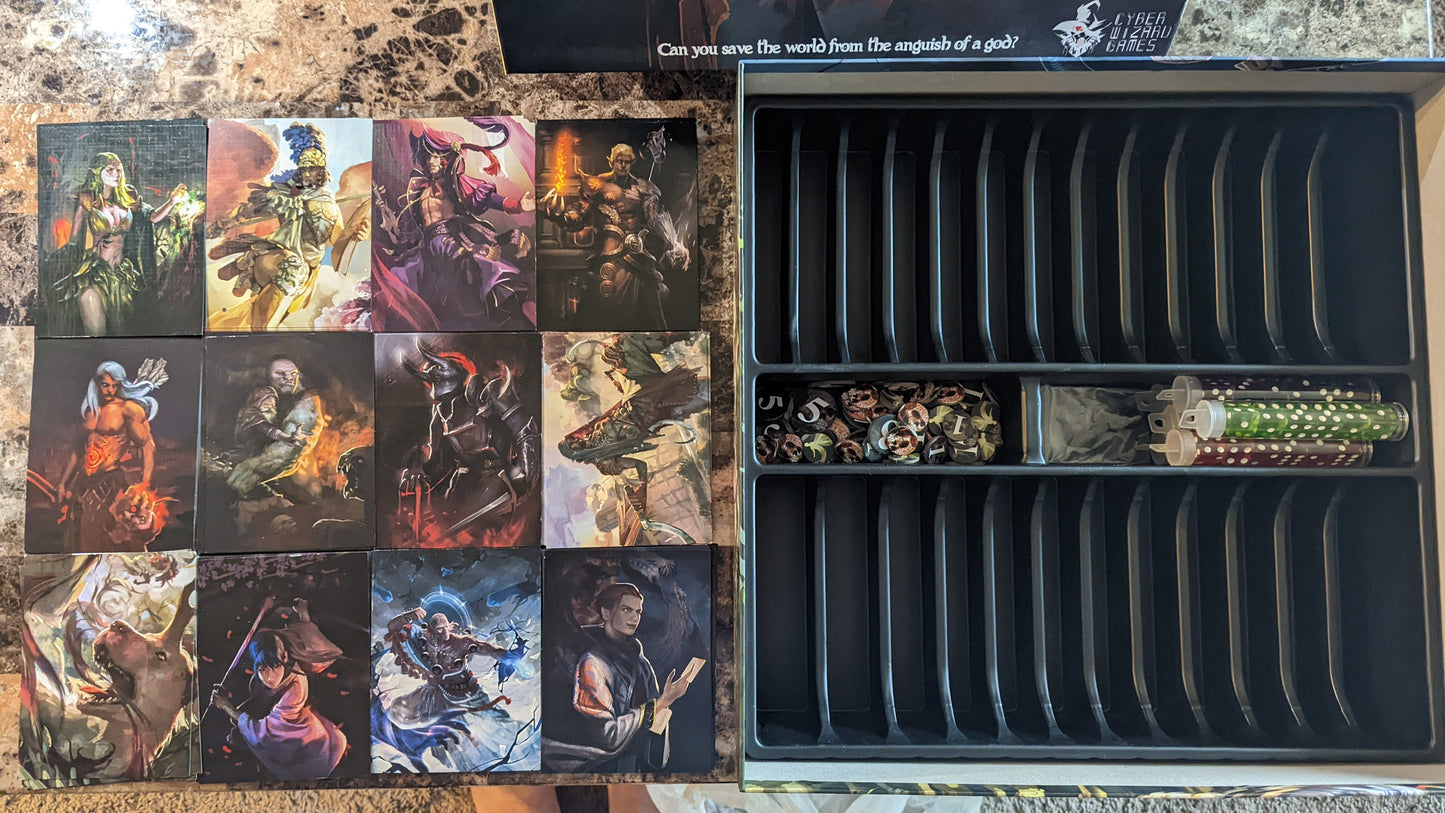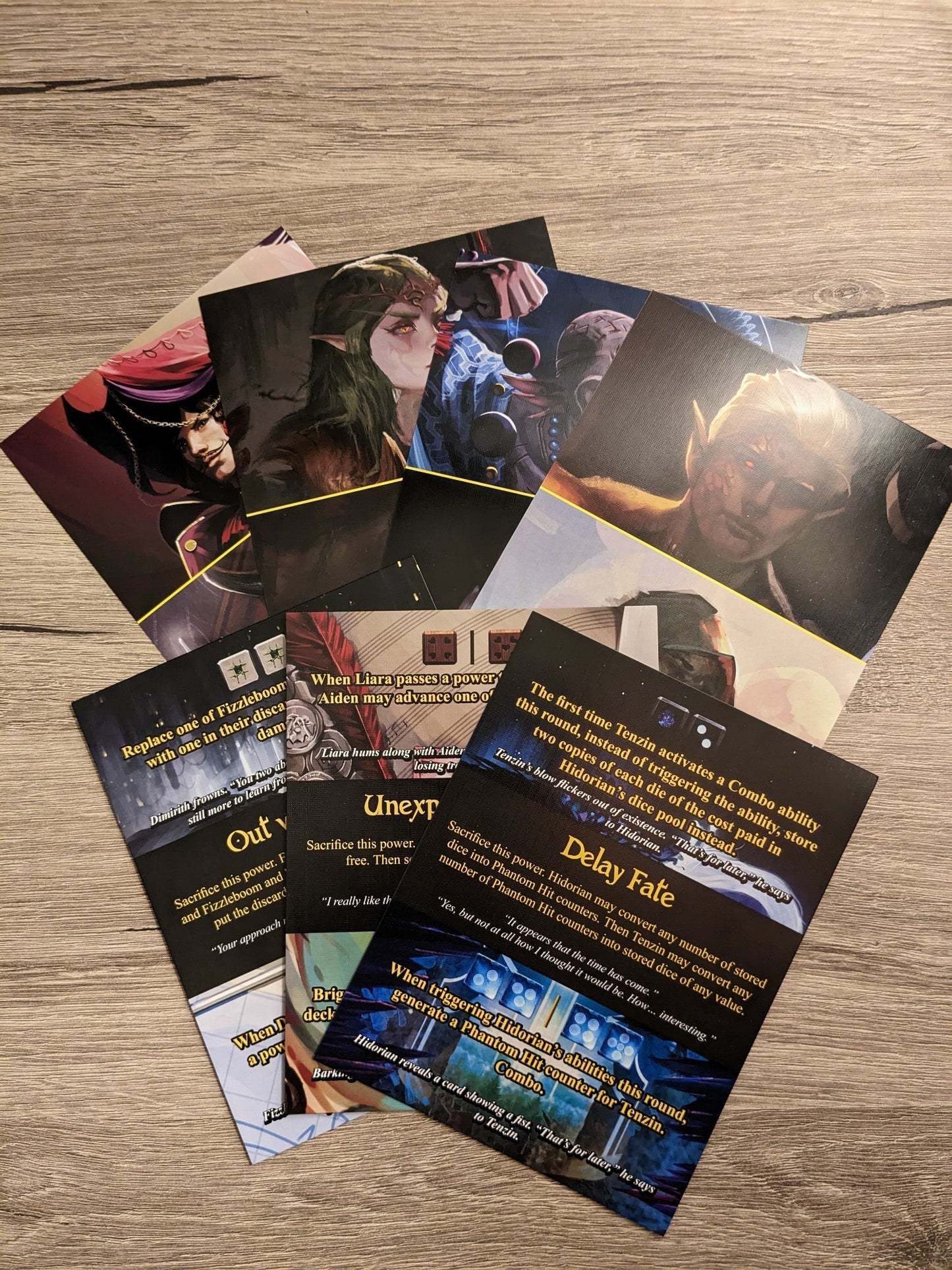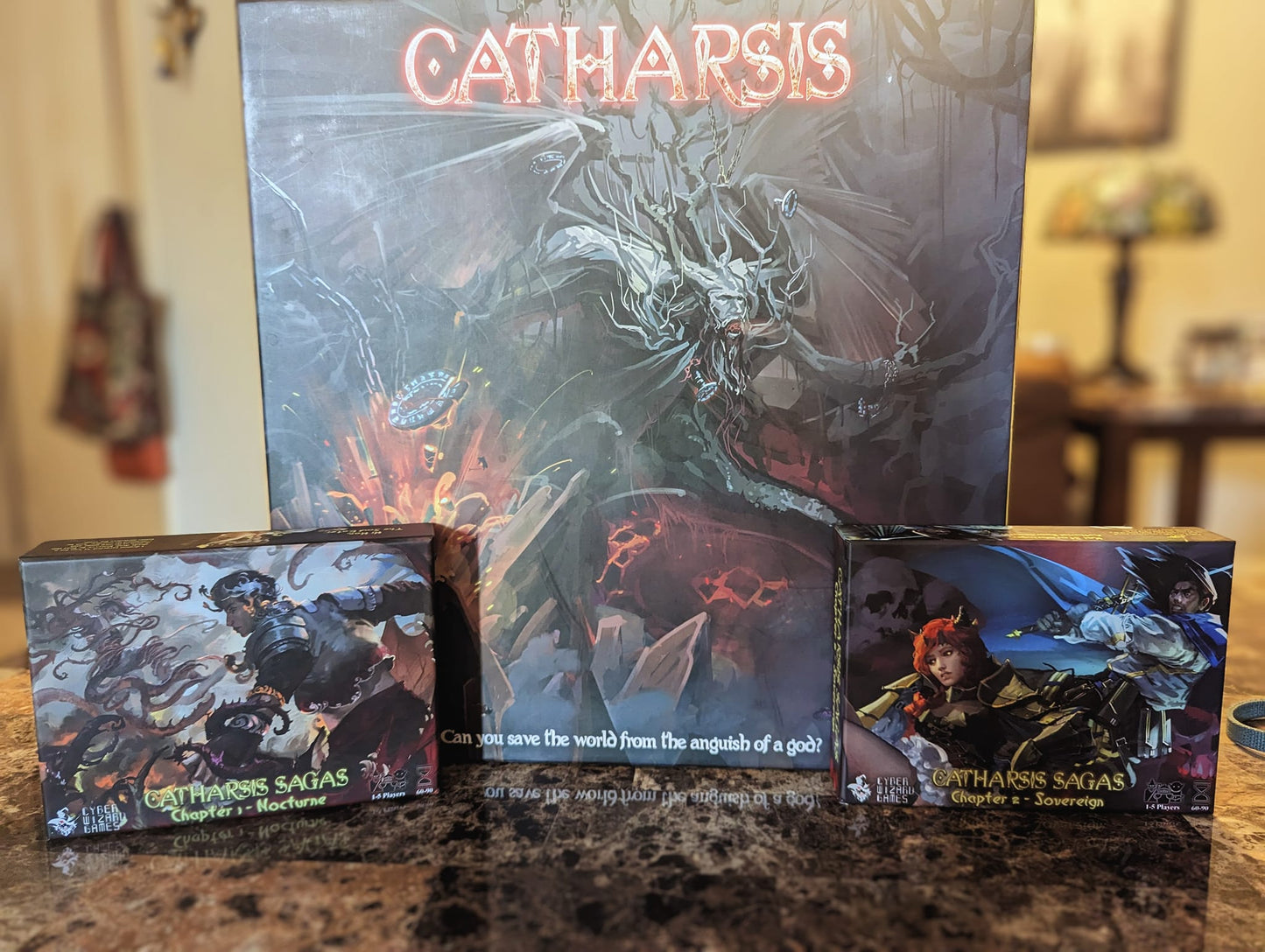 Catharsis Review by Hungry Gamer